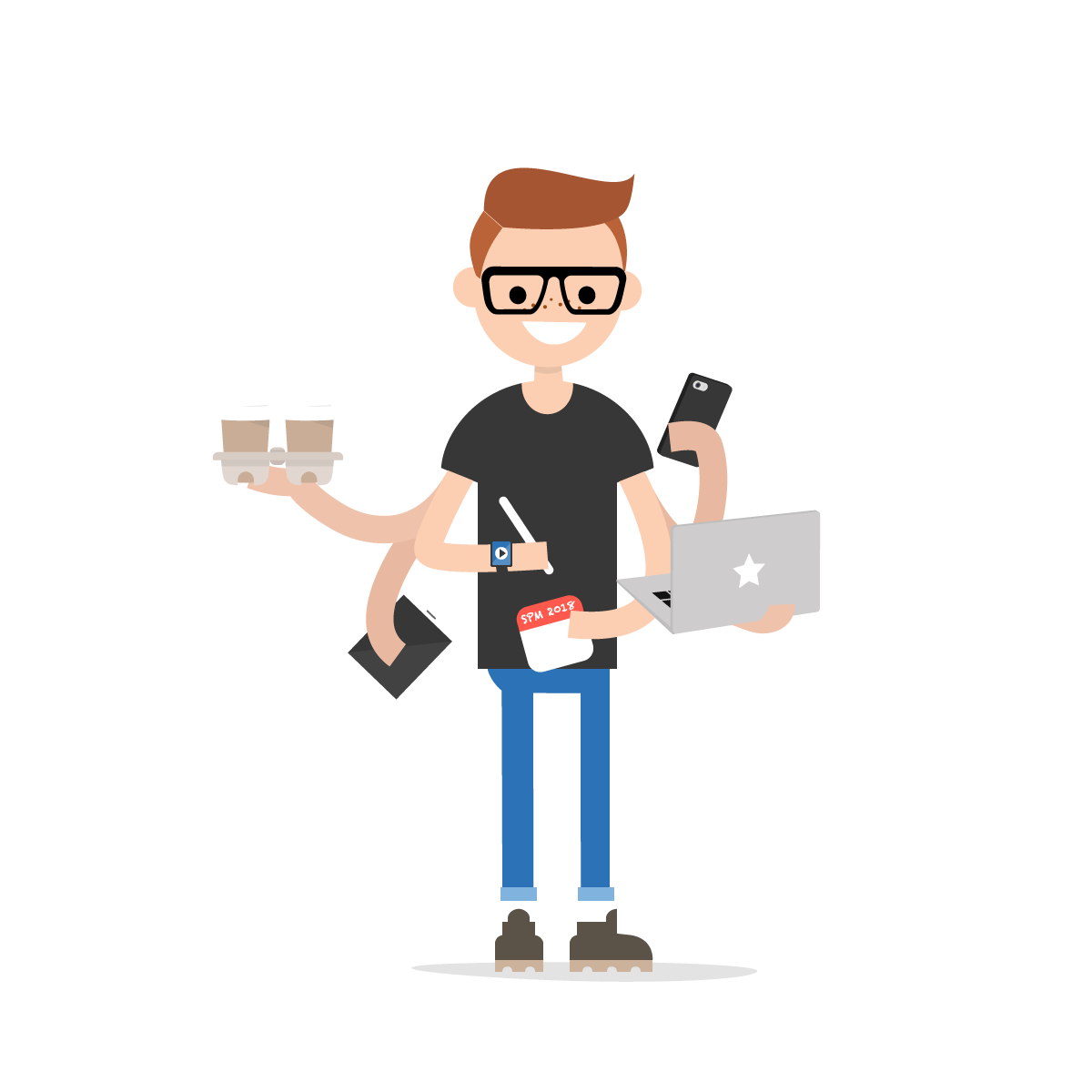 Hands up those who leave… well, everything… up to the very last minute before they're due. It's the same for all of us whether its homework, group assignments or preparation for your exams - we are very efficient when it comes to wasting time. One study has found that some students, even when on their best behavior, can't concentrate on homework for more than two minutes without distracting themselves by using social media or writing an email.
It's Time to Pull Yourself Together
Truth is, effective time management is a habit just like any other that can be developed as part of your personality. Effective time management enables you to complete tasks in a shorter amount of time. This means you have more time to take advantage of other opportunities including learning more things, manage your stress levels and improve your focus levels. Here are a few tips that we encourage you to try out as you begin to prepare for your upcoming exams.
Stay focused
If it's going to distract you and give you a reason to turn away from your work (Even for just a few minutes), get rid of it. Put your phone on plane mode, move to room where your Wifi signal is the weakest, turn off the radio, close your curtains…. You get the idea. Resist all temptation to distract yourself and focus on getting the task at hand completed as soon as possible.
Get organised
Use a calendar to plan your day - break down your day into blocks, devote these blocks to specific subjects and make sure you stick to it. To ensure that you adhere to your calendar, why not combine it with a checklist? By listing your tasks and checking them off one by one once completed, you not only stay on task but also give yourself a sense of accomplishment for having checked off completed tasks.

Reward yourself
A little motivation can go a long way. Setting up a reward system is a good way to motivate yourself to do something. For example, if you finish a lesson video without any distractions, give yourself a reward like refreshing your Whatsapp chats or going out for a short walk. The break will allow your brain to relax and be more productive when you return.

Rest up
Getting enough sleep is important to help your mind recharge and regain the energy needed to stay on track the next day. Make sure you schedule regular breaks and a cut-off time each night (you can also schedule in time to wind-down from studying, where you just relax). Pulling an all-nighter studying is less productive than consistent study so why not just rest?


With these tips, we hope you can improve your time management skills and get the most out of your time.