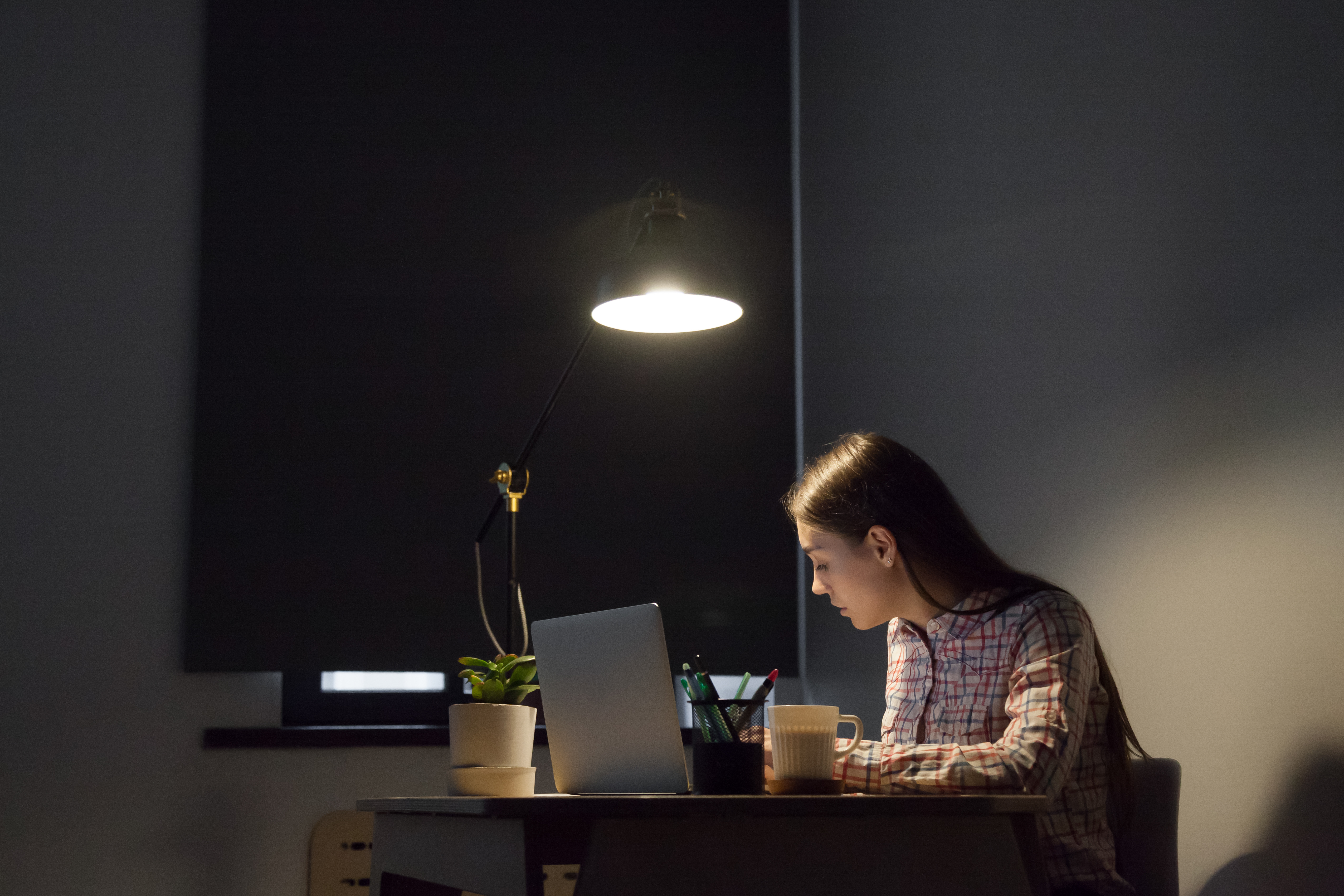 In our previous post, we covered the pros and cons of studying in a group. We also shared best practices on how to maximise the results of group study. If you need to refresh your memory, you can review the blogpost here.

However, what about students who prefer to study by themselves? For many kids, it's not exactly a choice that they make. They may have no siblings, live far away from school, don't have ready access to the Internet. Does it mean that these kids have to go out of their way to reap the benefits of group study? Read on to find out more.
Benefits of Studying Alone

Improves focus
Studying in groups may sometimes turn out to be no more than a social gathering, especially when there is a lack of focus on what the group intends to achieve. In the case for sociable people, it is sometimes a good idea to deliberately get in some alone time so that you can concentrate and minimise unnecessary distractions.
Your time, your pace
Studying alone (and again, with distractions reduced to a minimum as much as possible) allows you to work at your own pace - you can stay with a material for as long as you like or skim through if you're already familiar with it. This makes your study session personalised to your needs and ensures that your time is spent more efficiently.
Background work for group study
Studying alone can also be used as effective preparation for unavoidable group study. In our earlier post, we mentioned how important it was to attend group study sessions well prepared with your materials. During your self study session, you may form your initial thought and opinions on the topic for dissection with your group members - a process that makes your group study session so much more effective.
Individual Study Hacks

If studying alone is your preferred style, here are some tips that you can apply to help make your sessions more impactful.
Set the scene
Location can help strengthen your mindset for studying alone. Just as there's a place to eat, a place to sleep and a place to play, there should also be a designated place where you can study. If it's not possible to find a quiet spot in your house that has minimal distractions, you can also look for someplace outdoors including a nearby park and cafe. And if you do leave your house, do yourself a favour and keep your phone on plane mode throughout the duration of your session.
Pace yourself
Studying alone can be a very intense experience. That's why it's very important for you to set a clear duration for your session - any longer than necessary and your focus may begin to drift, you'll start responding to messages, surf the Internet, etc… The easiest way to pace yourself is to set clear goals for your session (i.e. In this session, I'll finish two units.). Then as soon as you're done, take a break before deciding on whether you'd like to continue on or change activities.
Test yourself
Studying alone ensures a maximum amount of concentration but it's also extremely important to consistently test yourself as you go along to ensure that you're digesting information that will come in handy. Tests are also very handy in helping to strengthen recall of the points that you have just learnt. Quizzes including the ones that you can find in some SPMflix courses such as Sejarah and Science will come in handy for this step.